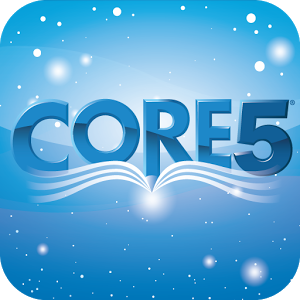 This year your child will be using Lexia Reading Core5® , a fun computer-based program that has helped millions of students. The activities in Core5 support and build on our classroom curriculum and focus on developing reading skills in six areas: phonological awareness, phonics, structural analysis, fluency, vocabulary, and comprehension. Here's how Lexia Reading Core5 works:
Lexia Reading Core5® can be used at home for extra practice.
Getting started is easy!
1. To use on a computer, go to http://www.lexiacore5.com/
2. To use on an iPad, iPad mini, or Android* tablet, download the free Lexia Reading Core5 app from the App store or the Google Play store. *Android support is limited to these devices: Samsung Galaxy Tab 4 and Tab S2, and Google Nexus 7" (2012 and 2013) and 10". The app will not work on other devices, including Kindle.
3. The first time your child uses Core5, you may need to enter the teachers email. Your child can then log in with the username and password used at school. Information will be sent home with your child.
4. It is important that your child works WITHOUT any help while using Core5.
All of the work your child does at home is recorded and reported to school. This way, teachers can see when help is needed and provide additional instruction at school.
5. If you have a question about your child's username or password, please send an email to your child's teacher. We are looking forward to a year of reading success.
6. If you would like some extra at home tips using Lexia Core5 you can download the PDF provided on the side of this page.
SEESAW THE LEARNING JOURNAL :
DIGITAL PORTFOLIOS FOR STUDENTS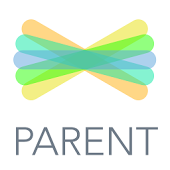 Many of our teachers here at Withrow are very proud to be using this wonderful free app for teachers and parents This app captures student learning and creates a digital portfolio for each student in the classroom. Parents can access their child's portfolio at any time of the day. Seesaw helps parents stay connected and see their child's learning throughout the school day. As a parent all you need to do is download the FREE SEESAW PARENT app . If your child's teacher is using it you will receive a QR code unique to your child and you can begin to use the Seesaw Parent app.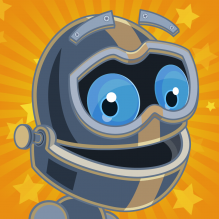 Raz-Kids is an award-winning teaching product that provides comprehensive leveled reading resources for students. With hundreds of eBooks offered at 27 different levels of reading difficulty, it's easy to put the right content in every student's hands.
Kids access their leveled text through an interactive learning portal designed to keep them motivated and engaged. Every eBook is available in online and mobile formats, and allows students to listen to, read at their own pace, and record themselves reading. Students then take a corresponding eQuiz complete with an extended answer response to test comprehension and determine future instruction needs. Once a child has read ten or more of the leveled eBooks and passed each of the corresponding eQuizzes, they advance on to the next reading level where they have access to lengthier and more difficult text.
Link to log in page you will need your child's teacher username to link to their classroom. https://www.kidsa-z.com
Click the link to see a Short video about Raz Kids.
Imagine Learning is an award-winning language and literacy software program that features interactive content, including activities, videos, songs, and games. It's research-based, instructionally differentiated, and incredibly fun to use. This program is
intended for our English Language Learners.
Since 1997, kids, teachers, librarians, and parents have enthusiastically turned to Funbrain for its free educational games, online books, and comics. Funbrain, created for kids ages preschool through grade 8, offers more than 100 fun, interactive games that develop skills in math, reading, and literacy. Plus, kids can read a variety of popular books and comics on the site, including Diary of a Wimpy Kid, Amelia Writes Again, and Brewster Rocket.
Teachers and librarians can confidently encourage students to use Funbrain during their free time in class, assured that kids will enjoy an educational, safe online learning experience. Funbrain's games help students build on what they have learned in class and acquire new skills in reading, math, and problem solving.
Parents can trust Funbrain to deliver a fun and safe experience for even the youngest children. The Playground helps parents introduce their preschoolers to the Internet and teaches them how to manipulate the mouse and keyboard. Selected by FamilyFun magazine in its September 2010 issue as one of the top ten websites for kids, Funbrain is committed to providing a safe gaming environment that bridges learning and entertainment.
On the Starfall website and in Starfall classrooms, children have fun while learning in an environment of collaboration, wonderment, and play. We teach through positive reinforcement to ensure children become confident, intrinsically motivated, and successful.
Frys's Sight Words (Also available with a free app!)
The Fry 1000 Instant Words are a list of the most common words used for teaching reading, writing, and spelling.
These high frequency words should be recognized instantly by readers.
Dr. Edward B. Fry's Instant Words (which are often referred to as the "Fry Words") are the most common words used in English ranked in order of frequency.
M

oby Math finds and fixes missing math skills that are essential for math comprehension. Students increase an average of 1.5 grade levels with just 40 hours of practice. Moby Math is a comprehensive math curriculum for kindergarten to 8th grade.
KHAN ACADEMY
Khan Academy offers practice exercises, instructional videos, and a personalized learning dashboard that empower learners to study at their own pace in and outside of the classroom. We tackle math, science, computer programming, history, art history, economics, and more. Our math missions guide learners from kindergarten to calculus using state-of-the-art, adaptive technology that identifies strengths and learning gaps. We've also partnered with institutions like NASA, The Museum of Modern Art, The California Academy of Sciences, and MIT to offer specialized content. Click the link below to learn more about the wonderful free resource.